Women's Health Specialist

Promoting each woman's wellness is a top priority of the compassionate team at Night and Day Medical. Dr. Cluny Lefevre and Dr. Joseph Ahram protect women's health with comprehensive screenings and customized treatment for the full scope of health concerns affecting women, from birth control and pelvic exams to heart health and weight loss.
When you want a doctor who genuinely cares about your physical and emotional health and the quality of your life, call one of the offices in Midtown East or Washington Heights in New York City, or use online booking to schedule a well-woman exam.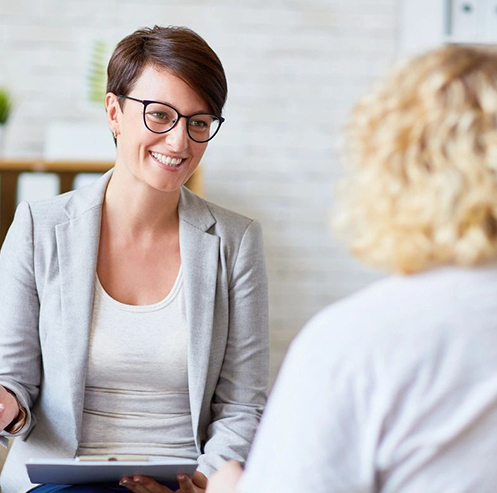 A comprehensive well-woman exam focuses on preventive health care. During a yearly exam, your doctor at Night and Day Medical checks for subtle signs of potential problems, catching changes at an early stage.
With early diagnosis and treatment, you can prevent chronic health conditions and treat serious illnesses before they turn into a significant threat.
A well-woman exam also gives you time to talk to your doctor. This is your opportunity to ask questions and discuss any concerns affecting your life, whether the topic is your sex life, weight loss, or dealing with depression or anxiety.
Your doctor reviews your medical history, checks your weight, blood pressure, and heart rate, and performs a complete physical exam. Routine labs tests are run, along with specialized tests as needed.
During a well-woman exam, you may receive a breast and pelvic exam, birth control, or testing for sexually transmitted diseases. Your doctor provides vaccinations as needed for your age and stage of life. You can also count on referrals if it's time for health screenings, such as a mammogram or colonoscopy.
The team at Night and Day Medical screens for women's health concerns such as:
Coronary heart disease (CHD) is the leading cause of death among women. That's why your doctor at Night and Day Medical evaluates your heart health, offers lifestyle and medical treatments, and provides ongoing support when you need advanced cardiology care.
Preventing cardiovascular disease and promoting your overall health is the reason your well-woman exam includes screening for conditions that increase your risk for heart disease such as:
To fulfill their mission of caring for all aspects of women's health, the team at Night and Day Medical offer services to treat many issues including:
Whether it's time for your well-woman exam or you have questions about your health, call Night and Day Medical or book an appointment online.